Navigation:
Home
> Whitetail Deer Hunting at Stillwaters Ranch
Whitetail Deer Hunting at Stillwaters Ranch
Our hunt begins about 1.5 hours before sunrise. Hunters meet their guides at the ranch for a continental breakfast and coffee and talk about the plan for the day. Depending on the location you're hunting at the ranch, you can expect a 10-20 minute ride in one of the ranch's custom hunting vehicles through the dark of the early morning to your blind. If it's a chilly morning, don't worry, when you climb into one of our monster insulated deer blinds and settle into your chair your guide will crank up the heater and you'll be peeling layers off in no time. As you sit comfortably and quietly in your blind, you'll begin to hear the sounds of songbirds waking, the rustling of armadillos in the brush, and oftentimes the unmistakable snorting and grunting from the feral hogs rooting around your blind.
As the sun begins to shed light, you'll begin to see silhouettes in the food plot or moving toward a feeder. Everyone will start whispering to one another, "can you tell if it has antlers, how big is it"? Before long, you'll be looking at bucks the likes of which you've never seen. That's when it's decision time. Determining what buck you've paid for and whether your wife will allow you to spend just a little bit more to get that monster that you originally didn't think you'd want.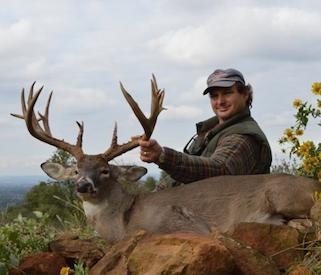 High Standards & Hospitality
Here, at Stillwaters Ranch, the hunt is about you. While the primary goal of the hunt is to harvest that trophy whitetail that you've always wanted, we strive to provide a unique and memorable trip that you'll remember for a lifetime. We have a passion for high standards and will always provide you with excellent service and hospitality. From the time you arrive at the ranch to the time you leave to go home, if you don't want to lift a finger (except to shoot), you don't have to. You can learn more about what an actual day of hunting looks like by reading what to expect. Recently, we have changed our pricing structure to avoid the dreaded "end of the hunt" invoice. We now offer FLAT fee pricing with the exception of 200" plus trophies. We hope you join us for your hunt of a lifetime!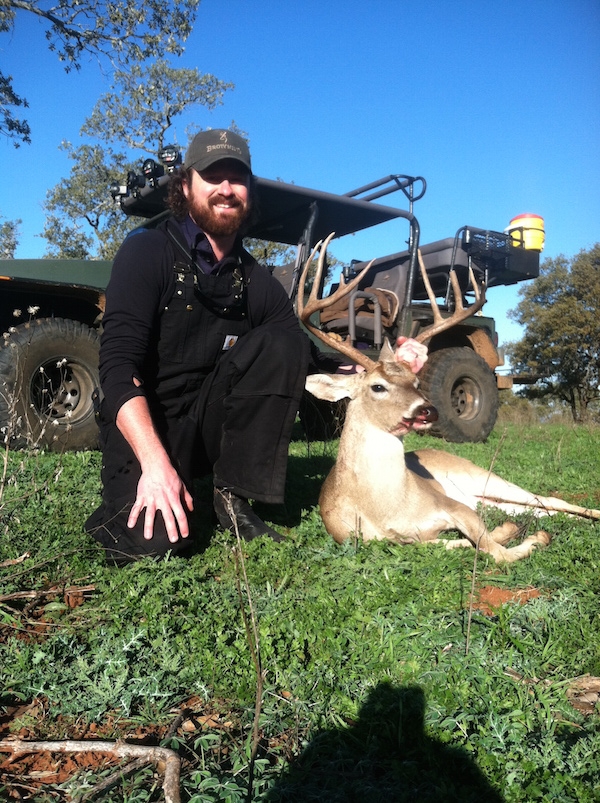 What To Expect On a Hunt
Sometimes, the first morning's hunt doesn't do the trick and the deer just aren't moving. You'll pack up around 9:00-10:00am depending on animal movement and head back in to get lunch, maybe take a nap or go on a fishing excursion at the spring-fed lake. But, other times, the sound of your rifle breaks, you and your guide exchange high fives, and you both go to track your deer (if needed)and it's time for celebration because you've just taken the largest whitetail of your life!
The afternoon hunt begins around 3:00pm and you can expect to arrive back at headquarters about 1 hour after sunset. Depending on the hunt package that you originally purchased, the day above will continue until Sunday at noon when it is time to check out and talk about the dates for the next year when you return to hunt at Stillwaters Ranch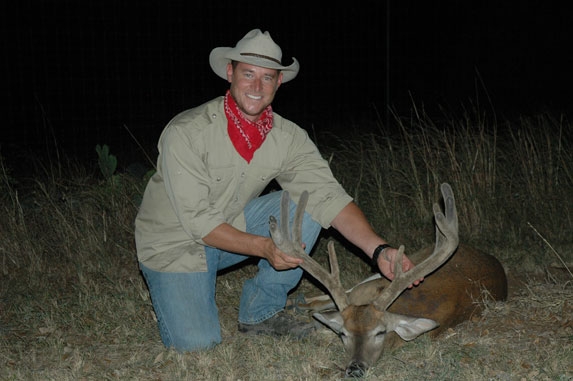 Packages & Rates
Visit our Packages & Rates page for current pricing.